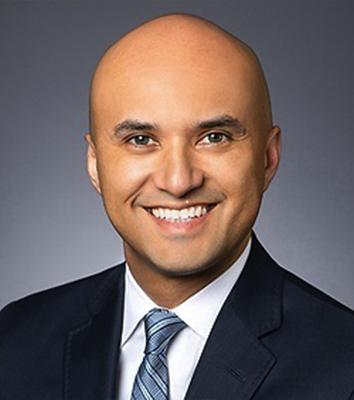 Alfred Fraijo Jr.
---
---
Land Use Attorney, Sheppard Mullin Richter & Hampton LLP
---
Alfred Fraijo Jr. is a partner in the Real Estate, Land Use and Natural Resources practice group in the firm's San Francisco and Los Angeles office. He is Team Leader of the firm's Latin America Practice Group, a global initiative to provide specialized legal representation to Hispanic/Latino-owned companies and companies focused on the U.S. Latino market.   
Alfred grows his expertise on cutting edge real estate transactions for public, private and nonprofit developers and multi-national corporations in the United States and abroad.
 Alfred has significant experience in obtaining and negotiating land use entitlements for complex housing and mixed use development projects throughout California, including advising clients with innovative, urban renewal projects in the inner-city and other sectors with emerging markets.  His expertise extends to complex project permitting and financing of affordable housing projects and mixed income housing developments. His real estate and land use expertise extends to master planning projects, green energy facilities development and permitting campuses for educational institutions and universities.
Alfred advises public and private sector clients on state and federal land use and environmental laws, including the Subdivision Map Act, California Community Redevelopment Law (including associated dissolution legislation and successor statutes), California Environmental Quality Act, National Environmental Policy Act, Clean Water Act, Endangered Species Act, CERCLA, RCRA, California Superfund Law and the Polanco Redevelopment Act.  Alfred also has significant experience in working closely with clients and consultants on due diligence review of land use issues, which includes local zoning ordinances, general plans, redevelopment agency plans, and related land use restrictions.
Alfred received his J.D. from Loyola Law School, Los Angeles in 2002, where he was a full tuition scholarship recipient and member of the nationally ranked National Hispanic Moot Court Team from 2001 to 2002.  In 1999, he graduated cum laude from Harvard University and received a B.A. in Government.  Prior to Loyola and Harvard, Alfred participated in an accelerated engineering program at the Massachusetts Institute of Technology and traveled as a student ambassador to Japan and South Korea.