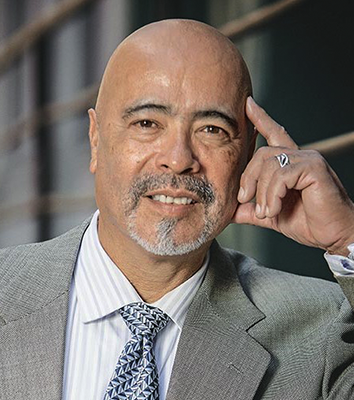 Juan Cartagena
---
---
President Emeritus, LatinoJustice PRLDEF
---
Based in New York and New Jersey, Juan Cartagena has been a leader in the national legal community for much of his 35-year career. He has dedicated his life to the pursuit of civil rights, human rights and constitutional litigation that improves the lives of Latinos and other minorities. As a member of the American Bar Association Commission on Hispanic Legal Rights & Responsibilities, Cartagena promoted the accurate and uniform translation of the Miranda warning nationwide. In 2017, he led an effort to certify a Spanish translation of a public referendum question in Florida to restore the voting rights of formerly incarcerated individuals. This was critical to engaging Latino voters in that state. He has served on numerous governmental bodies, including the Independent Commission on New York Criminal Justice and Incarceration Reform and the New Jersey Blue Ribbon Panel on Immigration Policy.
Cartagena lectures on constitutional and civil rights issues at Rutgers University in New Brunswick, New Jersey; Rutgers Law School in Newark, New Jersey; and Interamerican University Law School in San Juan, Puerto Rico, and has devoted his professional life to advocating on behalf of Latinx and poor communities.
Mr. Cartagena has worked tirelessly over the course of his career litigating in such varied areas as housing, education, voting rights and employee discrimination. For over a decade, Mr. Cartagena served as the President and General Counsel of LatinoJustice PRLDEF, a national civil rights public interest law office that represents Latinas and Latinos throughout the country and works to increase their entry into the legal profession. He formerly served as General Counsel and Vice President for Advocacy at the Community Service Society of New York. At CSS he also directed the Mass Imprisonment & Reentry Initiative which focuses on the effects these policies have on poor and minority communities. In the 1990s he worked at the government of Puerto Rico's Department of Puerto Rican Community Affairs in the United States where he served as Legal Director.
A graduate of Dartmouth College and Columbia University School of Law, Mr. Cartagena has received numerous awards for his contributions to the field of civil rights law, including the American Bar Association's John Marshall Award. In addition to his legal work, Mr. Cartagena is involved in the preservation of the traditional Puerto Rican percussion and dance styles of bomba and plena with his music and dance group Segunda Quimbamba.