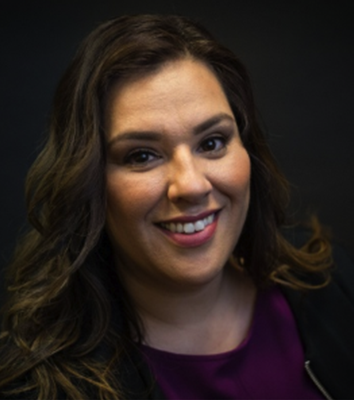 Berenice Nuñez Constant
---
---
Vice President of Government Relations, AltaMed Health Services Corporation
---
Berenice Nuñez Constant, MPH is the Vice President of Government Relations at AltaMed Health Services Corporation, a leading health care system providing care to more than 300,000 Southern California residents. In her current role she leads legislative and policy advocacy strategies aimed at advancing state initiatives to eliminate disparities in health care access and outcomes for Latino and multi-ethnic and underserved communities.
Previously, Berenice was with Molina Healthcare, Inc., one of our nation's largest Medicaid Managed Care health plans for almost a decade, where she served as the Associate Vice President of Government Contracts. In that role, she lead regulatory and advocacy strategies to initiate and advance state and federal initiatives to support the health care needs of underserved populations enrolled or eligible to enroll in government-sponsored programs. She also supported new business development expansion opportunities in current and prospective markets nationally. Further, she established the company's Latino legislative advocacy strategy to promote and advance policies for Latinos within Molina's national advocacy agenda.
In 2010, Berenice was awarded a Health Policy Graduate Fellowship by the Congressional Hispanic Caucus Institute in Washington, D.C. During her fellowship, she worked in the Office of Health Reform at the U.S. Department of Health and Human Services supporting the implementation of the Affordable Care Act and at the Senate Committee on Finance where her portfolio of work included Medicare, Medicaid and oversight of federal health reform implementation activities.
Collectively, Berenice has nearly 20 years of experience in the health care sector; working at the federal, national and state level to support the health care needs of underserved populations. She holds a Master of Public Health in Management and Policy from the University of California Los Angeles (UCLA) and a Bachelor of Arts in Sociology from California State University Long Beach. Berenice serves on various boards including the Latino Coalition for a Healthy California, the United Latinx Fund, and the California Latino Leadership Institute.