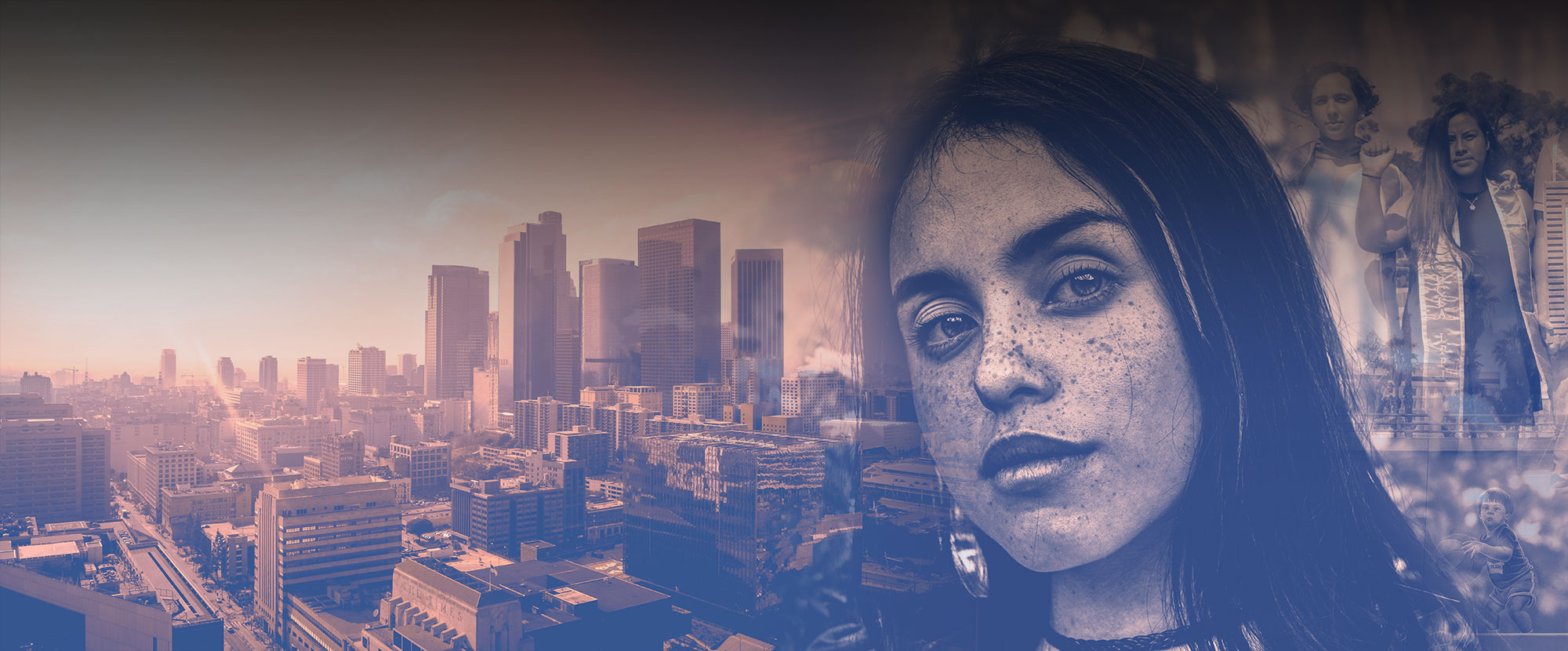 Leadership
Looking toward the future, UCLA LPPI is building sustainability into its work by training the elected officials, organizational leaders and community allies of today and tomorrow.
Overview

UCLA LPPI invests in civic leaders determined to make an impact by exposing students to the policy challenges of today with the research training necessary to inform a better tomorrow.
The Program

UCLA LPPI is a local organization with a national reach, providing fellows the opportunity to collaborate with civil rights organizations, philanthropic institutions, elected officials, and other partners on cross-sectoral work across the United States.

Fellows support UCLA LPPI's internal research agenda and public programs by working with faculty experts to distill rigorous research into policy-friendly formats that spark action. Fellows support all aspects of the organization, from mobilization to research to advocacy, through experiential learning and tailored professional development workshops. The fellowship includes opportunities to cultivate relationships with leading advocates, scholars, and elected officials to inform real-time policy debates through world-class research.

---

Selection Process

UCLA LPPI welcomes fellowship candidates who are enrolled in an accredited higher education institution with a demonstrated interest in Latino issues and public policy. Fellowship opportunities are also available for the UCLA Voting Rights Project for students interested in litigation and legal research. All fellowship opportunities are compensated, based on a fellow's level of experience and academic standing. UCLA LPPI accepts fellowship applications on a rolling basis with a preference for new fellows able to commit to a full academic year.

To apply, submit a single PDF file that includes the following: (1) Cover Letter, (2) Resume, (3) a writing sample of no more than 10 pages, which could be a publication or a research paper to latino@luskin.ucla.edu with the subject line: "UCLA LPPI Policy Fellowship."

---

FAQ

What are the qualifications to apply as an LPPI Policy Fellow?

Minimum Qualifications

Enrolled at an accredited institution of higher education (community college, four-year college, graduate or professional program, or doctoral program);
Strong social science research and writing skills;
Familiarity with quantitative data collection and data analysis;
Excellent written and verbal communication skills;
Strong organizational skills and entrepreneurial attitude;
Ability to work independently, prioritize tasks, and meet deadlines.

Desired Qualifications

Ability to initiate and nurture external relationships with diverse stakeholders (government officials, community-based organizations, academic researchers),
Familiarity with legislative advocacy and U.S. government systems;
Proficiency in digital communications and social media (Facebook, Twitter, Instagram).

How do I become an LPPI Policy Fellow?