Join the UCLA Latino Policy and Politics Institute (UCLA LPPI) on Wednesday, August 31 for a webinar event discussing the continued attacks on reproductive freedoms and the important role of Latinas in the fight to advance reproductive justice and the right to self-determination.
Given the recent decision by the U.S. Supreme Court in Dobbs v. Jackson Women's Health Organization, this webinar will bring together Latina leaders at the forefront of the reproductive justice movement to discuss how we got here, and the impacts of the Dobbs decision on Latinas' bodily autonomy, economic wellbeing and political inclusion in American democracy. With this panel of experts, we will explore a meaningful path forward that centers Latinas, from state level protections and abortion fund networks, to comprehensive federal legislation that secures abortion care and reproductive freedoms.
Event Details:
Wednesday, August 31, 2022
11:00 am PST / 2:00 pm EST
Panelists: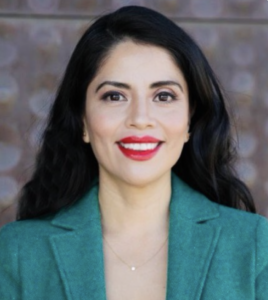 Lupe M. Rodríguez, National Latina Institute for Reproductive Justice
Lupe is a scientist with an activist heart dedicated to seeing all people live in full salud, dignidad y justicia. She is currently the Executive Director of the National Latina Institute for Reproductive Justice (Latina Institute). Born in Mexico City, Lupe immigrated with her family to California to seek medical care for her brother and went on to earn a B.A. in Neurobiology from Harvard University. She worked as Director of Public Affairs, and later Vice President of Public Affairs, at Planned Parenthood Mar Monte.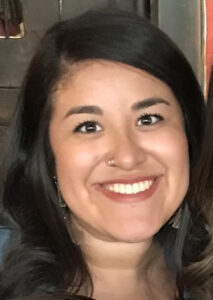 América Ramírez, Colorado Organization for Latina Opportunity & Reproductive Rights (COLOR)
América is a bi-cultural Mexicana-Americana and daughter of immigrants, born and raised in Colorado. She earned her bachelors' degrees in integrative physiology and ethnic studies with a certificate in public health at the University of Colorado Boulder. She began her career as a case manager for pushed-out high school students and continued on to specialize in sexual health and positive youth development for Latinx youth. América is passionate about reproductive justice, civic engagement among historically disenfranchised populations, and access to quality education and healthcare.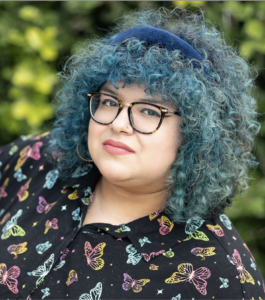 Cathy Torres, Frontera Fund
Cathy Torres has a B.A. in Sociology with a minor in Biology from the University of Texas Rio Grande Valley. Cathy has been a volunteer with Frontera Fund, the Rio Grande Valley's sole abortion fund, since 2016 and joined the Frontera Fund Board of Directors in 2019 where she worked as the lead helpline volunteer and event planner. She has since come on as full-time staff with Frontera Fund as the Organizing Manager. She also serves on the Board of Directors of South Texans for Reproductive Justice, a community organization advocating for Reproductive Justice in the Rio Grande Valley.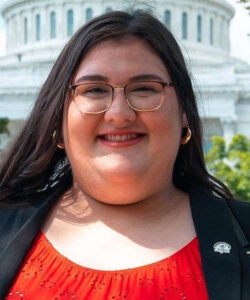 Olivia Julianna, Gen-Z for Change
Olivia Julianna is a political activist and digital marketing specialist. Currently she serves as a political strategist with Gen Z for Change, a youth-led nonprofit organization that leverages social media to promote civil discourse and political action among the Gen-Z generation. Olivia's advocacy work focuses on reproductive rights, voting rights, LGBTQIA+ equality, and immigration reform.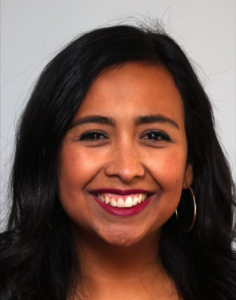 Astrid Galvan, Axios Latino
Astrid Galvan currently serves as an Editor at Axios Latino. Prior to this role, Galvan covered issues of race and immigration as a national writer for Associated Press. She is an experienced reporter with multimedia and bilingual skills. She was a member of a 2019 Pulitzer finalist team for national reporting. Before AP, she was a reporter at the Albuquerque Journal and The Arizona Republic.
A recording of this panel discussion is available here.