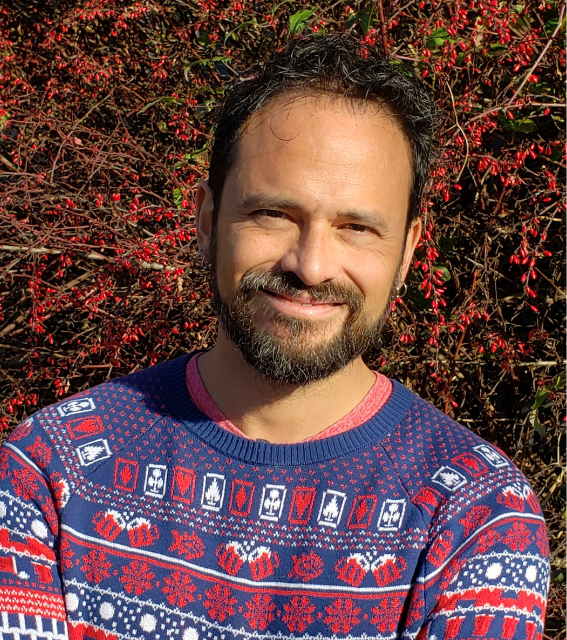 Michael Roy Hames-García
---
Issues
→
Civil Rights, Criminal Justice, Gender & Sexuality
---
Professor of Mexican American and Latina/o Studies
University of Texas at Austin
---
Michael Roy Hames-García studies and teaches about inequalities of race, class, gender, sexuality, and disability in the criminal justice system. His scholarship ranges widely, from policing and criminal courts to incarceration and reentry. He is currently a Professor of Mexican American and Latina/o Studies at the University of Texas at Austin where his current research looks at community oversight of law enforcement. He formerly taught at the University of Oregon, the State University of New York at Binghamton, the Elmira Correctional Facility in Upstate New York, and the Oregon State Penitentiary. 
His past scholarship includes two single-authored books: Fugitive Thought: Prison Movements, Race, and the Meaning of Justice (University of Minnesota Press, 2004) and Identity Complex: Making the Case for Multiplicity (University of Minnesota Press, 2010). Dr. Hames-García also coedited Reclaiming Identity: Realist Theory and the Predicament of Postmodernism (University of California Press, 2000), Identity Politics Reconsidered (Palgrave, 2006), and Gay Latino Studies: A Critical Reader (Duke University Press, 2010) which won a Lambda Literary Award from the Lambda Literary Foundation in 2011.
Professor Hames-García is a member of the University of Texas's Critical Legal System Research Interest Group (CLS-RIG). He serves on the board of the Civil Liberties Defense Center (CLDC), occasionally advising them on strategies for settlements involving litigation against law enforcement. He formerly served on Eugene, Oregon's civilian review board which investigates alleged misconduct and use of force by the Eugene Police Department. Additionally, he served on Eugene's police commission whose role consists of advising the police chief on policy. He has formerly served on the boards of Sponsors, Inc. and the Community Alliance of Lane County (CALC).