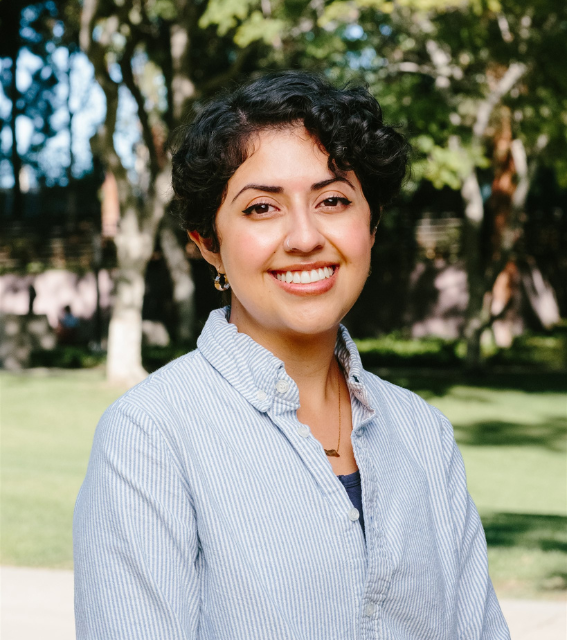 Rosario Majano
---
Issues
→
Gender & Sexuality, Health
---
Research Analyst, UCLA LPPI
---
Rosario Majano joined LPPI in June 2022 as a Research Analyst. She is responsible for supporting LPPI's growing portfolio of community engaged research at the intersection of health, the environment and economic mobility.
Rosario has a strong interest in occupational health and safety as a human right and a background in utilizing mixed methods to answer research questions. As a graduate student at UCLA, her thesis focused on sexual harassment in cannabis dispensaries. She also worked as a graduate research assistant with the UCLA Labor Occupational Safety and Health program to shed light on the injuries experienced by domestic workers and day laborers.
Previously, she worked as a Research Analyst at the non-profit Community Health Councils, Inc. In that role, she managed evaluation and research projects with partners including First5LA, LA County's Office of Violence Prevention and USC. She holds a Master of Science in Community Health Sciences from UCLA's Fielding School of Public Health and a Bachelor of Science in Global and Public Health Sciences from Cornell University.