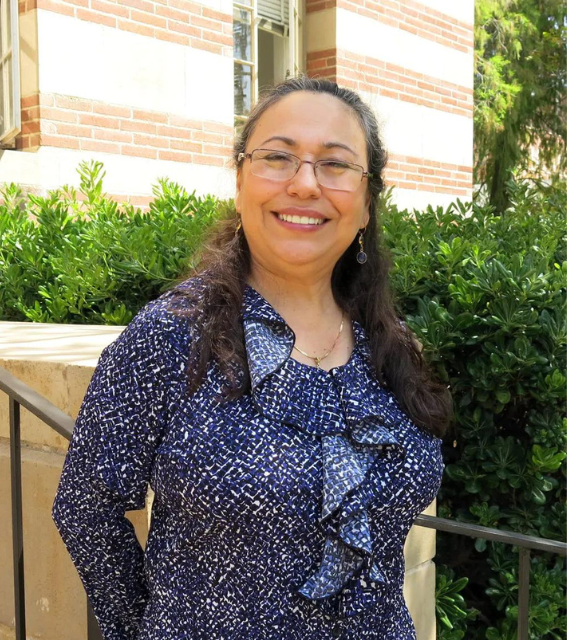 Sylvia Hurtado
---
---
Professor of Education, UCLA
UCLA School of Education and Information Studies
---
Sylvia Hurtado is a Professor of Education in the School of Education and Information Studies, and directed the Higher Education Research Institute at UCLA for over a decade. She has written extensively on diverse students' college experiences, the campus racial climate, STEM pathways for underrepresented groups, and equity and diversity in higher education. In addition to many publications in these areas, she is co-editor of books that won International Latino Book Awards: "Hispanic Serving institutions: Advancing Research and Transformative Practice" (Routledge Press), and "The Magic Key: The Educational Journey of Mexican Americans from K-12 to College and Beyond (University of Texas Press).
She was elected to the National Academy of Education in 2019; received the 2018 Social Justice in Education Award from the American Educational Research Association (AERA) as well as International Latino Book Awards in 2016 and 2017, and the 2015 Exemplary Research Achievement award from Division J. Additionally, she received the American Educational Research Association, Distinguished Lecture in 2021. She is past President of the Association for the Study of Higher Education. She directed multimillion dollar, NIH-funded projects to study the long term effects of undergraduate education and diversification of the scientific workforce. She now engages in collaborative work with UCLA's Center for Evaluation and Coordination, conducts research on the organizational impact of culturally aware mentor training for graduate program faculty in the biomedical sciences, and directs a Howard Hughes Medical Institute project on how student-centered interventions at universities result in diversity and inclusion in science. Additionally, she serves as a Special Assistant to the UCLA Chancellor in the area of Latinx Issues.
Her early engagement as a first generation college student led to roles in college admissions, graduate admissions and student support, and her developing interest in higher education as a field of study. Dr. Hurtado obtained a Ph.D. in Education from UCLA, an A.B. in Sociology from Princeton University, and an Ed.M. from the Harvard Graduate School of Education.