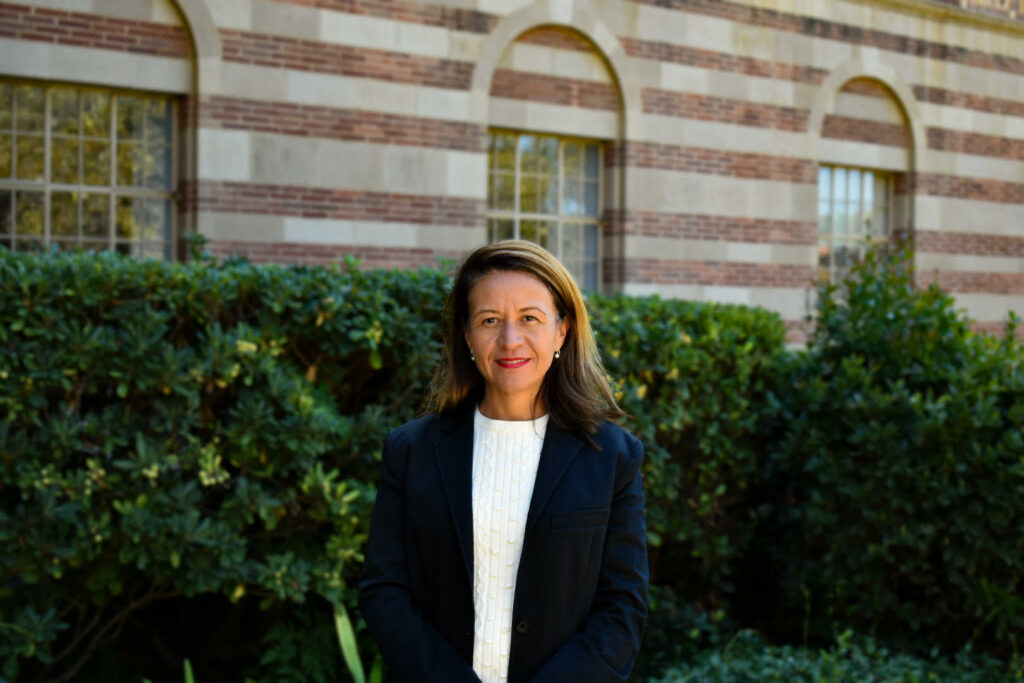 Cecilia Rios-Aguilar
---
---
Professor of Education and Associate Dean of Equity, Diversity, and Inclusion, UCLA GSEIS
UCLA's Graduate School of Education and Information Studies
---
Cecilia Rios-Aguilar is Professor of Education and Department Chair at UCLA's School of Education and Information Studies (Ed&IS). Currently, she also serves as a faculty Co- Director of Policy Analysis of California Education (PACE), as a Board Member of the Spencer Foundation, and as a research affiliate of Wheelhouse: The Center for the Community College Leadership and Research at UC Davis. She is past Director of the Higher Education Research Institute at UCLA.
Her research is multidisciplinary and uses a variety of asset-based conceptual frameworks—funds of knowledge, community cultural wealth and the forms of capital—and of statistical approaches—econometric models, multilevel models, spatial analyses and GIS, and social network analysis—to study the educational and occupational trajectories of underserved and racially minoritized students. Currently, Dr. Rios-Aguilar is examining how community college students make decisions about majors, jobs, and careers and is also evaluating the impact of California's community college baccalaureate program on the academic and labor market outcomes of students. Her latest co-edited book, published by Routledge, Funds of Knowledge in Higher Education: Honoring Students' Cultural Experiences and Resources as Strengths, refines and builds on the concept of funds of knowledge in a sophisticated and multidisciplinary way to examine issues related to access and transition to college, college persistence and success, and pedagogies in higher education.
Dr. Rios-Aguilar obtained her Ph.D. in Education Theory and Policy from the University of Rochester, her M.S. in Educational Administration from the University of Rochester, and her B.A. in Economics from the Instituto Tecnológico Autónomo de México [ITAM].