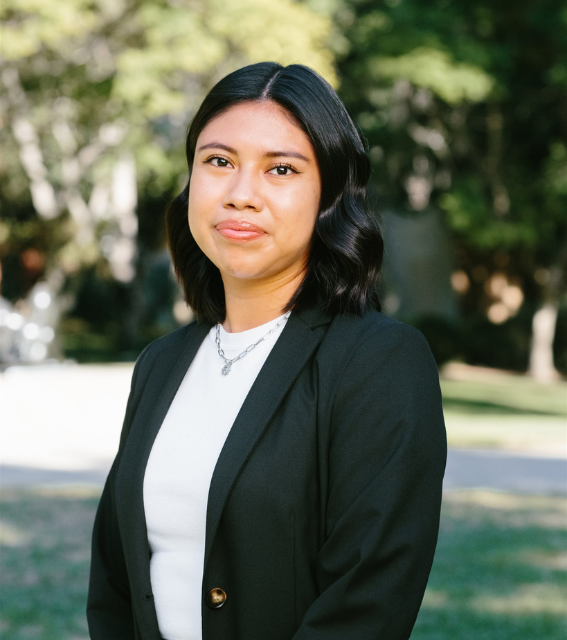 Mirian A. Palacios Cruz
---
---
---
MIRIAN A. PALACIOS CRUZ (she/her/ella) is a senior at UCLA majoring in Political Science with a concentration in Race, Ethnicity, and Politics and minoring in Chicana/o Studies. She is a proud transfer student from Pasadena City College where she obtained three associate degrees.
At UCLA, she is part of the Political Science Honors Program, where she is currently working on her research thesis. Her thesis seeks to understand the specific conditions that create Latinx unity through a gender-responsive framework. She has also gained experience working in electoral politics and is the current campaign manager for Women's March Action (WMA), where she has led multiple campaigns using different tactics, such as phone banking, text banking, and post carding. Mirian is the driving force behind WMA's Training to Win 2022 Strategy Summit and Activist Fair which is part of WMA's 16 state midterm strategy. She will be applying these skills as a Fellow in the UCLA LPPI Mobilization Department.
Mirian's policy interests stem from her experiences living in a predominantly Latinx community and exposure to the political landscape from a sociological perspective. She hopes to strengthen her understanding of the political system to bring representation and create policy change that is rooted in care and support for Latinx communities.