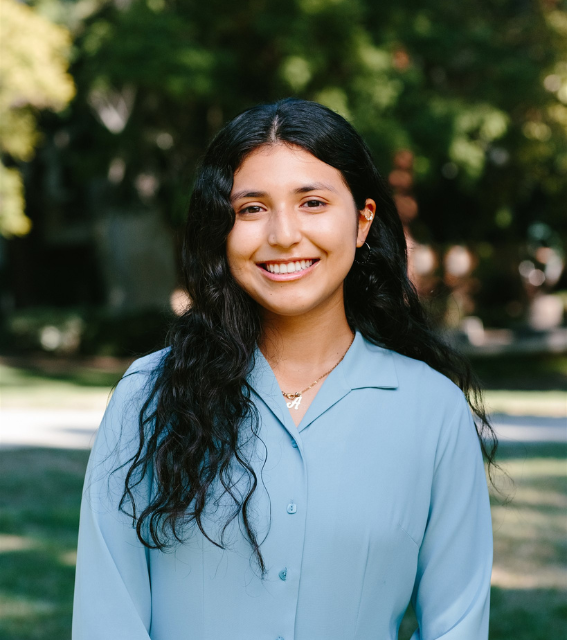 Arianah I. Rizzo
---
---
---
ARIANAH I. RIZZO (she/her/hers) is a junior from Pasadena, CA studying Political Science with a minor in Community Engagement and Social Change at UCLA. She is a Fellow in the UCLA LPPI Operations Department supporting senior leadership. 
At UCLA, Arianah has worked with organizations that prioritize the empowerment of underserved communities. As a JusticeCorps student member, she saw how complex and difficult the legal system is for self-represented litigants. She joined the Judicial Council of the California Governmental Affairs Office in Sacramento as a summer intern, where she contributed to legislative research and gained insight on how to effectively enact policy that advances access to justice for all. Arianah currently holds an ongoing role with Freedom For Immigrants, as a hotline volunteer and Civil Rights & Civil Liberties Complaint writer documenting reported abuse within immigrant detention facilities. Previously, Arianah served as a Civic Engagement intern for Hispanas Organized for Political Equality (HOPE), where she helped execute major events to connect professional and student leaders with elected officials and advocate for public policy reforms affecting Latinas. 
Through the UCLA LPPI Policy Fellowship, Arianah is committed to serving as a champion of accessible and equitable systems of government and policies by expanding her knowledge on various issues and tools to conduct well-founded research.