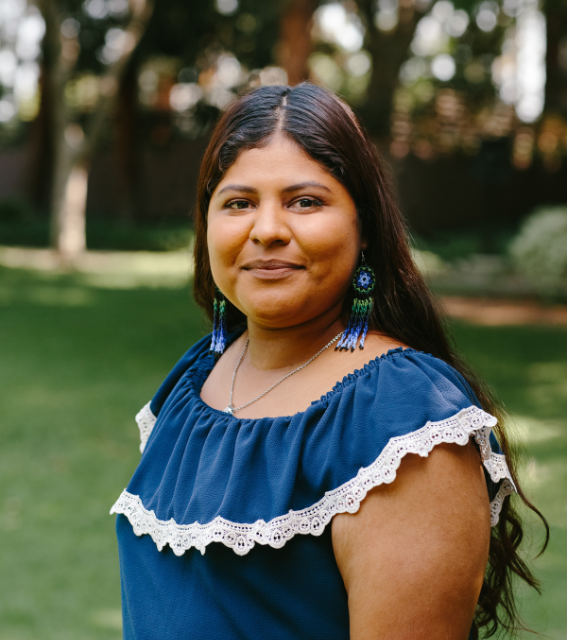 Lupe Renteria Salome
---
---
---
LUPE RENTERIA SALOME (she/her/hers) is from the lands of Acapulco, Guerrero in Mexico, and raised in Kumeyaay territory (San Diego, California). Her upbringing in the multi-racial community of City Heights, her grassroots organizing work, and research experience propelled her to pursue her Master's in Urban and Regional Planning at the UCLA Luskin School of Public Affairs. She is a returning Fellow in the UCLA LPPI Research Department.
Lupe first became deeply aware of the importance of urban planning in shaping the quality of life for low-income communities while advocating for the development of a local skatepark. In that campaign, she witnessed the power and value of community organizing, leadership, partnership, and the critical importance of community voice in effective public planning. Lupe received her bachelor's of Sociology at UC Merced, where she developed outreach and advocacy programs for undocumented students and their families through the Office of Services for Undocumented Students. As an undergraduate, Lupe co-authored two research reports on the role of community-based organizations in building capacity within urban communities. Her professional experience includes designing and developing youth-centered programs and consulting on how to better integrate youth voice in organizations' strategic planning. 
In the future, Lupe hopes to utilize planning methods to support cross-sectoral projects that address health disparities and integrate health, wellness and environmental justice for communities while simultaneously preserving the culture and history of the land.