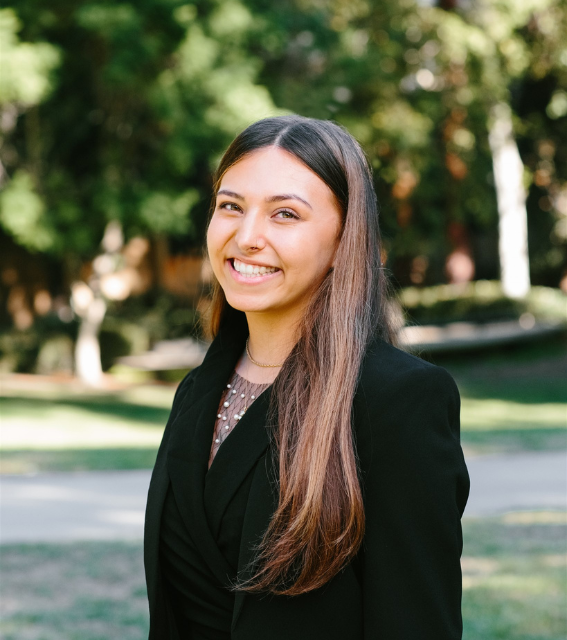 Selena D. Melgoza
---
---
---
SELENA D. MELGOZA (she/her/hers) is currently a second-year Master of Public Policy candidate at UCLA Luskin School of Public Affairs. An incoming Fellow within the UCLA LPPI Research Department, Selena is dedicated to researching the systemic causes of disproportionate environmental and health impacts on disadvantaged communities to develop policy solutions to create thriving, sustainable environments. 
At UCLA, Selena works with the Office of Government & Community Relations to conduct research on UCLA's community and economic engagement with the Los Angeles region and collaborates with community leaders to access UCLA as a resource. She is also an active volunteer with the American Mexican Association. For her academic achievement and dedication to her community, Selena has received the 2022 Minerva Scholarship and the UCLA Luskin Second-Year Department Fellowship. 
Prior to graduate school, Selena attended UC Berkeley and graduated with honors with a B.S. in Society & Environment and a minor in Public Policy. Motivated by her lived experiences as a first-generation, low-income, and system-impacted Chicana from Los Angeles, Selena is committed to advancing environmental justice and creating sustainable policy solutions for all.