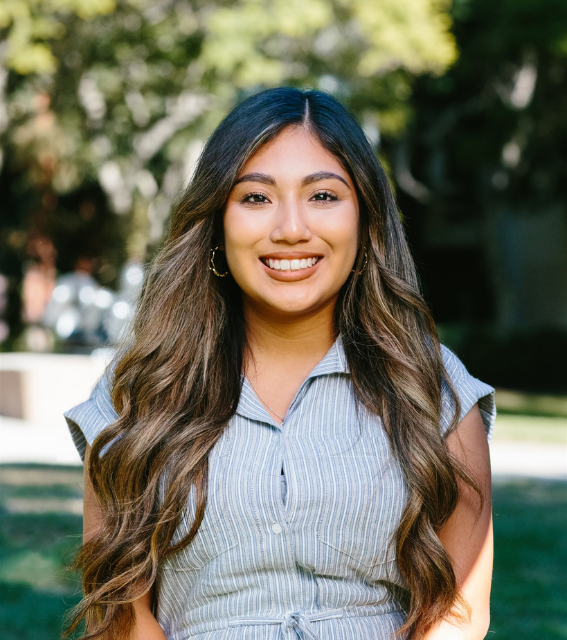 Miriam Torres Sanchez
---
---
---
MIRIAM TORRES SANCHEZ (she/her/hers) is a junior majoring in Political Science and minoring in Education and Chicanx Studies. An incoming Policy Fellow within the UCLA LPPI Research Department, Miriam is passionate about community organizing, social justice, and policy advocacy. 
At UCLA, Miriam is an active member of Grupo Folklorico and a former participant in the AAP Research Rookies program. She currently represents Council District 1 on the Olivia Mitchel City Youth Council, where she is learning about Los Angeles City governance and influencing policy and budget recommendations to better the lives of young Angelenos. Miriam also co-chairs the Historic Highland Park Neighborhood Council's Youth & Education Committee. She uses her lived experience, knowledge, and passion to ensure that young people have a voice in the political process and equitable access to public services. For her academic achievement and leadership, Miriam was awarded the California Latino Legislative Caucus Scholarship and HOPE Latinas Future History Maker Award in 2021. 
Miriam is a first-generation college student from Highland Park in Northeast Los Angeles. She is the proud daughter of Mexican immigrants.