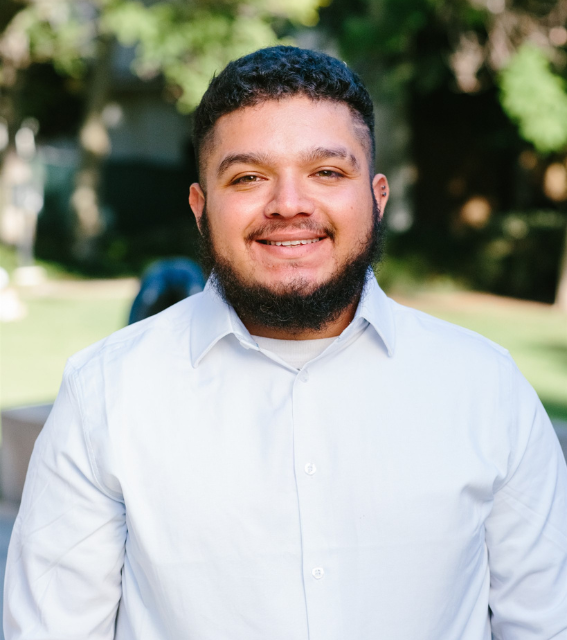 Morís Gomez
---
---
---
MORÍS GOMEZ (he/him/his) is from the Central American lands of San Salvador and Chalatenango in El Salvador. Morís was raised among the notorious gang territories in Watts and South Central, Los Angeles after migrating from El Salvador at the age of three due to increasing gang violence in his native country. He is a first-generation, system-impacted, undocumented student and a proud product of poverty, homelessness, and section 8 housing.
Morís has served as an Academic Coach for the Compton Unified School District via California State University, Dominguez Hills, as a Graphic Design Intern with the UndocuProfessionals Network, and as a Legal Assistant at Sunset West Legal Group. In the midst of the COVID-19 pandemic, Morís financed a family beauty salon in South Central, Los Angeles. To further support the business, Morís developed the entirety of its online profile. Here, Morís developed a passion for programming and design. Morís further explored this passion as a Technical Intern at PREPARE, where he helped the start-up gain acceptance into UCLA's 2022 selective Startup summer accelerator by spearheading the development of its beta website. Morís then interned as a Design Lead at Teens Exploring Technology (TXT), where he helped low-income, Black and Latinx high school boys from South Central, Los Angeles develop apps with a local civic lens. Morís continues to empower low-income youth of color from his community by planning TXT's yearly hackathon in the Nickerson Gardens, one of the largest public housing apartment complexes in the United States.
Morís is a senior majoring in International Development and Economics with a Specialization in Programming and Computing. Combining his diverse background and versatility, his passion for technology, and his fire to serve marginalized communities, Morís plans on engineering civic technology in the near future. As LPPI's Web Development Intern under the Communications Department, Morís utilizes technological software/tools to disseminate accessible data-driven research to its audiences.