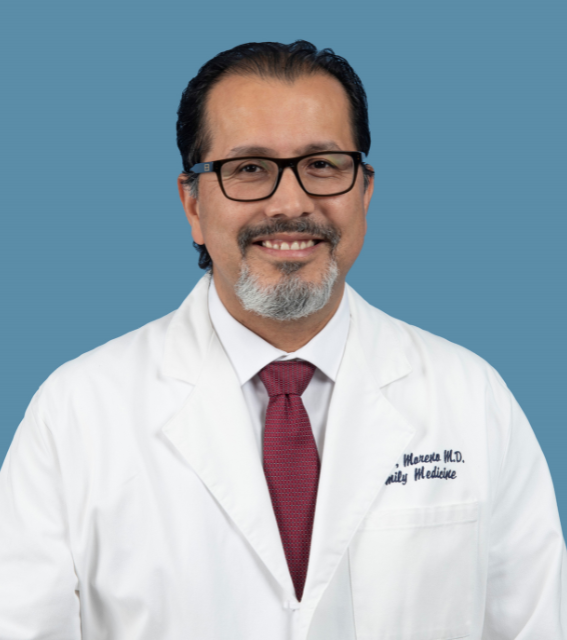 Gerardo Moreno
---
Issues
→
Health, Language Access
---
Executive Director, UCLA PRIME-LA and Associate Professor of Family Medicine, UCLA
UCLA Medicine
---
Chair and Associate Professor of UCLA Department of Family Medicine, and Executive Director of UCLA PRIME-LA UCLA David Geffen School of Medicine.
Dr. Gerardo Moreno is Department Chair and Associate Professor of Family Medicine, and Executive Director of UCLA PRIME-LA (Program in Medical Education) which focuses on Leadership and Advocacy for underserved communities. He is a clinician investigator and his current research focuses on studying effective healthcare delivery in communities for uninsured vulnerable populations, including undocumented residents and older adults. His areas of expertise include diabetes in older adults, the evaluation of health system and community-level interventions for vulnerable populations, physician workforce diversity, social and structural determinants of health, language-based disparities in healthcare, health IT and Latinos, and medical education programs. Dr. Moreno has published clinical guidelines on diabetes among older adults and studies that have increased our understanding of health disparities and the social determinants of health among Latinos, and has published on other important issues addressing physician workforce diversity and medical education. Dr. Moreno has a continuity clinic and attends to patients at a Los Angeles County health center and trains family medicine residents and UCLA medical students. 
Dr. Moreno is a past recipient of a UCLA CTSI Community Engagement Research Program (CERP) pilot award that focuses on examining the participation of older minority adults in research. Dr. Moreno was also a co-investigator of an NIH funded research project that examined medication adherence among patients with chronic conditions and language barriers. He received his medical degree from the University of California, Los Angeles and completed his residency training in Family Medicine at the University of California, San Francisco. He received a Master's of Science in Health Services from the UCLA School of Public Health and completed a postdoctoral research fellowship in the Robert Wood Johnson (RWJ) Foundation Clinical Scholars Program at UCLA.