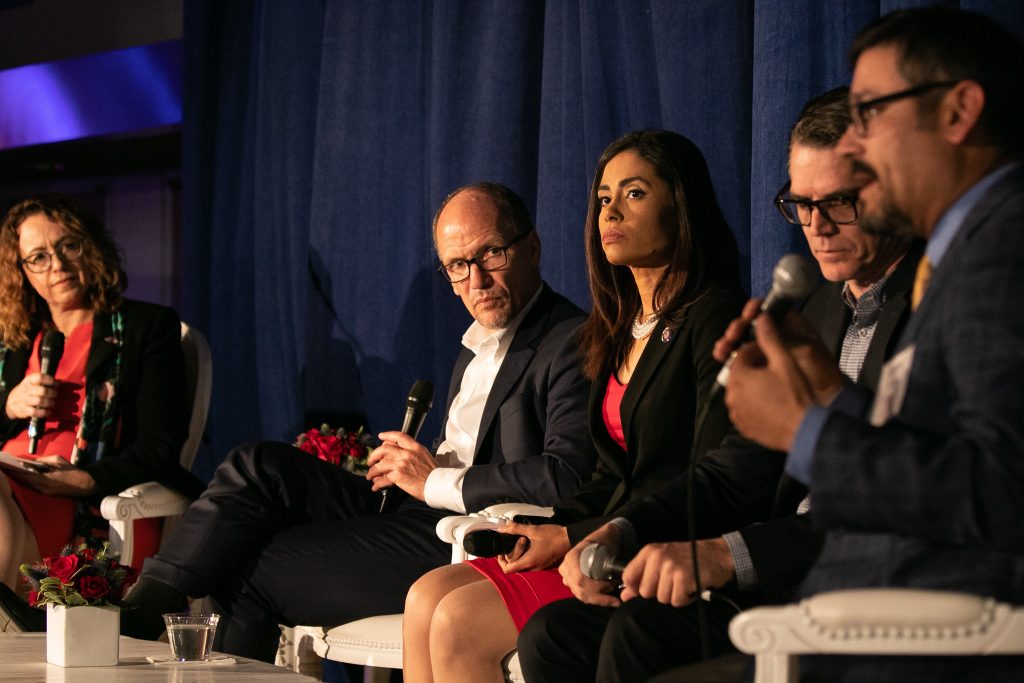 Event
→
Democracy & Voting Rights
2018 Midterm Elections & the Latino Vote
Event Date →
November 14, 2018
LPPI and the Aspen Institute Latinos and Society Program co-hosted an event highlighting the importance of the Latino electorate in 2018 and future elections.
Summary:
On November 14, 2018, the UCLA Latino Policy and Politics Initiative (LPPI) and Aspen Institute Latinos and Society Program held their 2018 Midterm Elections & the Latino Vote event at the Japanese American National Museum in downtown Los Angeles to highlight the important role the Latino electorate plays in shaping domestic policy, with specific attention to how the country's 27 million Latino eligible voters impacted the outcome of key 2018 races.
Panelists:
Matt Barreto

Daniel Garza, President of LIBREInitiative

Tatiana Matta

Tom Perez, Chair of the Democratic National Committee.