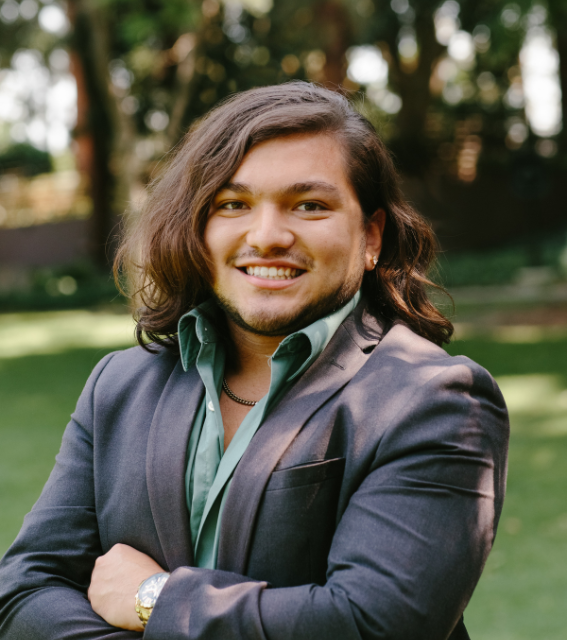 Sebastian Cazares
---
---
---
SEBASTIAN C. M. CAZARES (he/him/his) is a Double Bruin starting the Master of Public Policy program at the UCLA Luskin School of Pubic Affairs after recently graduating from UCLA with a B.A. in Political Science and a minor in Chicanx Studies. 
Sebastian has been an activist, academic, public speaker, and organizer since his teen years, dedicating himself to leadership in racial justice, student advocacy, and progressive movements. In 2020, Sebastian made history after winning an elected seat as a school board member at 20 years of age, becoming the youngest elected official on-record in LA County and one of the youngest Latinos to hold public office in California. Sebastian aims to dedicate his life towards decolonization, civil rights, liberation and justice for underserved communities, and equity for Latino peoples, as well as all people of color through policy. Currently, Sebastian serves as a Fellow with the Voting Rights Project at the UCLA Latino Policy and Politics Institute.
As a descendent of Mexican braceros that mobilized during the 1960s Civil Rights Movement led by Cesar Chavez and Dolores Huerta, and Puerto Ricans from Hawaii since 1901 who became multi-generational U.S. Veterans, his family's unique history inspired his passions for advocacy and fighting for the marginalized.