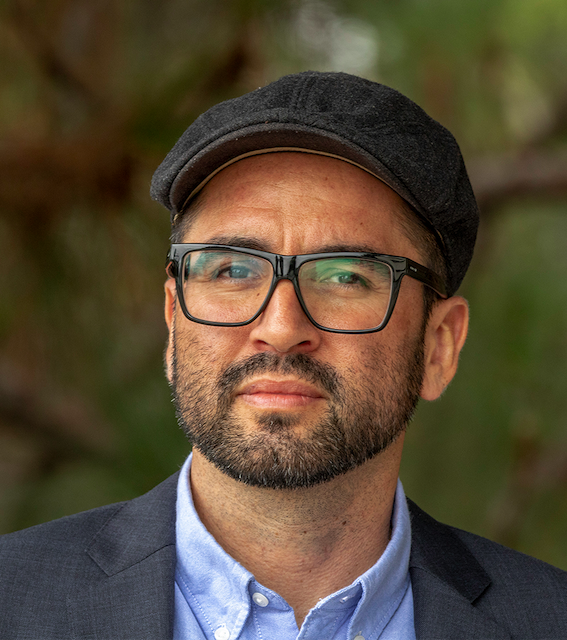 Chris Zepeda-Millán
---
Issues
→
Civil Rights, Democracy & Voting Rights, Immigrant Rights
---
Associate Professor of Public Policy & Chicana/o Studies, UCLA
Luskin School of Public Affairs, César E. Chávez Department of Chicana/o Studies
---
Born and raised in the East Los Angeles barrio of Boyle Heights, Chris Zepeda-Millán was the first Chicano to receive a Ph.D. from the Department of Government at Cornell University. His research on social movements, Latino politics, immigration policy and public opinion has been published in top political science and interdisciplinary academic journals. A recent report by Professor Zepeda-Millán, COVID-19 & Migrant Child Detainees, focuses on the high level of support against Homeland Security policies maintaining migrant children in custody during the COVID-19 pandemic. 
Professor Zepeda-Millán's first book, Latino Mass Mobilization: Immigration, Racialization, and Activism (Cambridge University Press 2017) received multiple national honors, including the coveted Ralph J. Bunche Award for best book on ethnic and cultural pluralism from the American Political Science Association (APSA), the Best Book on Race and Immigration Award from the Race, Ethnicity, and Politics (REP) Section of the APSA, and the prestigious Charles Tilly Distinguished Contribution to Scholarship Book Award from the American Sociological Association's Section on Collective Behavior and Social Movements. He is currently working on multiple other research projects, including a co-authored book tentatively titled, Walls, Cages, and Family Separation: Immigration Policy in the Time of Trump (Cambridge University Press 2020).
As a publicly engaged scholar, Professor Zepeda-Millán has been interviewed by several local, national, and international media outlets. His public intellectual work has included working with local and national community organizations, publishing op-eds in newspapers across the country, and being an invited contributor to NBC News, Latino Decisions, the London School of Economics' USA blog, The Progressive magazine, and The Huffington Post. Professor Zepeda-Millan has also been involved in various social movements related to environmental and global justice, labor, student, indigenous and migrant rights. He currently holds joint appointments in the Departments of Public Policy and Chicana/o Studies, and is the Director of Faculty Research for the Latino Policy & Politics Institute (LPPI) at UCLA. Prior to joining the Departments of Public Policy and Chicana/o Studies at UCLA, Professor Zepeda-Millán was a Provost Postdoctoral Scholar at the University of Chicago, as well as a faculty member at Loyola Marymount University and UC Berkeley, where he chaired the Center for Research on Social Change.