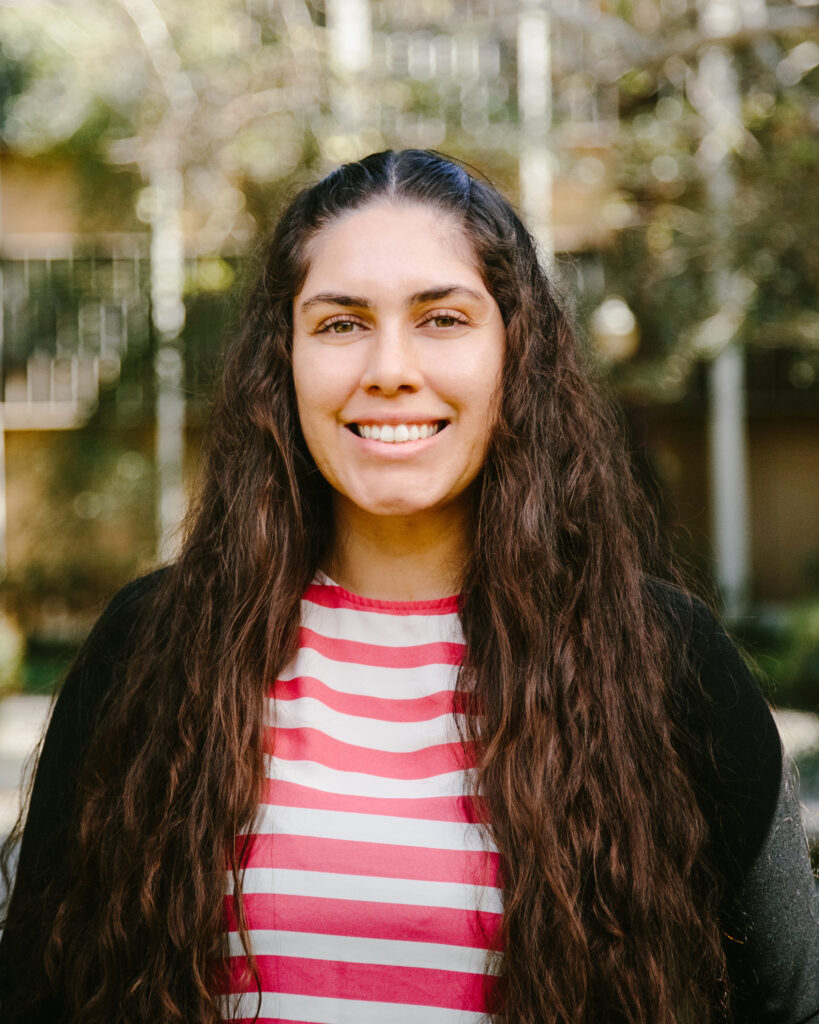 Belen Flores
---
---
Project Policy Analyst, UCLA LPPI
---
Belen Flores joined LPPI in December 2022 as a Project Policy Analyst in the
Programs Department. She is responsible for executing leadership strategy and
designing leadership training programs that improve data-driven governance to
enhance the quality of life for Latinx and other communities of color. Belen will
support the LPPI Policy Fellowship, a historic project of the Programs
Department, which serves internal campus constituents. Belen will also assist the
design and implementation of new initiatives the Programs Department is
designing to serve external stakeholders as part of the launch of the U.S. Latino
Data Hub and the Latina Futures 2050 Lab.
Previously, Belen served as a community organizer with Community Coalition in
South Los Angeles where she contributed to strategy development, stakeholder
engagement, leadership training, and direct action organizing to empower those
who are most proximate to the policy challenges. She has also participated in
national public service fellowships with the CA Capital Fellowship Program and
the NYC Urban Fellowship Program. Through the CA Capital Fellowship, as a
Judicial Fellow, Belen collaborated with Judicial Officers in the LA County
Superior Court, Community Relations Office to execute community outreach and
diversity programming. As a NYC Urban Fellow, she worked in the Division of
Youth and Family Justice to research best practices in youth justice across
system points including detention, placement, and aftercare.
Belen has strong interest in organizing at the grassroots and grasstops level to
shift power and create policy change that centers the equitable redistribution of
resources to acutely disinvested communities. She holds a Bachelor of Arts in
Justice & Law and Mathematics, with a Certificate in Advanced Leadership
Studies from American University. Additionally, Belen holds a Certificate in
Applied Policy and Government from CSU Sacramento and is a proud Law
Fellow alumna of the Public Policy and International Affairs (PPIA) Program at
U.C. Berkeley.