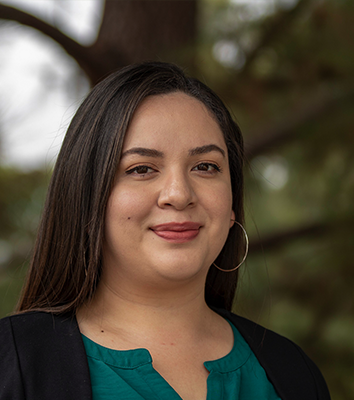 Daisy Vera
---
---
---
Daisy Vazquez Vera is a Senior Policy Fellow at the Latino Politics and Policy Initiative and a Ph.D. student in the Department of Political Science at UCLA.
Daisy believes in the power of policy advocacy to promote a more inclusive and equitable society for all immigrants. As an undergraduate student organizer, Daisy co-founded the Undocumented Student Equity Project that provided the first comprehensive and comparative study of institutional practices that support educational equity for undocumented immigrant college students. This work has inspired her to continue producing policy-relevant research and working with the immigrant community and advocates to understand the political representation of undocumented constituents across the U.S.
Daisy's most recent work on Automatic Voter Registration is featured on LPPI's Democracy and Voting Portfolio. She has also written extensively about Latino representation across the world's largest museum and research complex. Daisy's collaborative work is featured in Law and Policy and Law & Social Inquiry. Her research has been supported by the Ford Foundation Pre-Doctoral Fellowship, the American Political Science Association Minority Fellowship, and the APSA Latino Fund Scholarship.