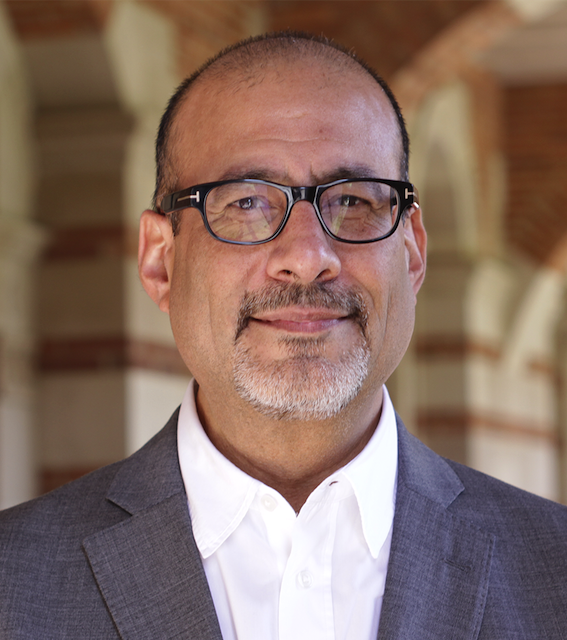 Abel Valenzuela Jr.
---
Issues
→
Demography & Population Studies, Immigrant Rights, Jobs & Labor, Mobility & Opportunity
---
Director, UCLA's Institute for Research on Labor and Employment
César E. Chávez Department of Chicana/o Studies, Luskin School of Public Affairs, UCLA Institute for Research on Labor and Employment
---
Abel Valenzuela is a Professor of Chicano Studies and Urban Planning and Director of UCLA's Institute for Research on Labor and Employment. He has authored numerous research articles, books, and reports on immigrant settlement, work, and urban poverty. His research on day labor and immigrant labor markets have helped frame national public and policy narratives on immigrant and low-wage workers.
He has published numerous articles and technical reports on low-wage workers, including co-editing (with Lawrence Bobo, Melvin Oliver, and Jim Johnson) Prismatic Metropolis: Inequality in Los Angeles published by the Russell Sage Foundation in 2000, Immigration and Crime: Race, Ethnicity, and Violence (with Ramiro Martinez Jr.). He has also published in American Behavioral Scientist, Journal of Ethnic and Migration Studies, Annual Review of Sociology, New England Journal of Public Policy, Working USA: A Journal of Labor and Society, International Journal of Comparative Sociology, and Regional Studies.
Los Angeles occupies a central focus of his research and teaching and guides the Institute's research directions. Abel was born and raised in Los Angeles, earned his bachelor's degree from the University of California at Berkeley and his M.C.P. and Ph.D from the Massachusetts Institute of Technology.