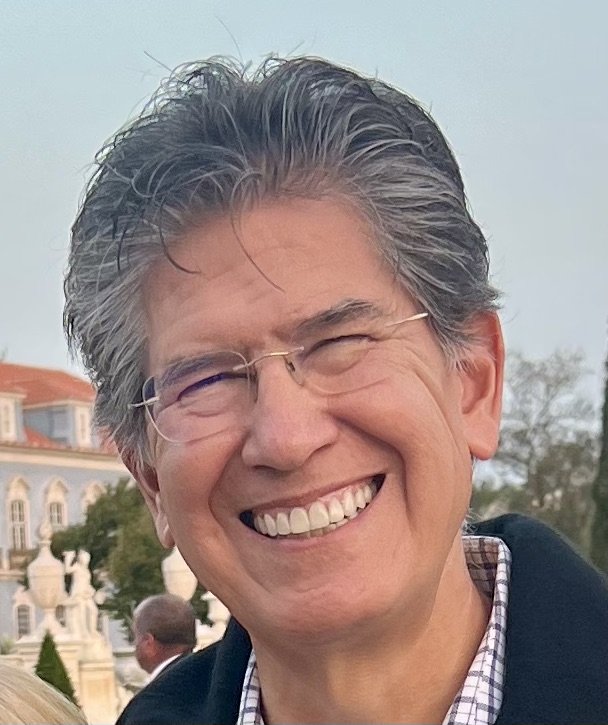 Otto Santa Ana
---
Issues
→
Arts & Culture, Immigrant Rights, Language Access
---
Professor Emeritus of Chicana/o Studies, UCLA
Division of Social Sciences
---
Otto Santa Ana's scholarship focuses on language that constructs social hierarchies and on how the mass media amplifies the construction of unjust social inequity. He has written two books that received national recognition, published 50 academic articles, often with undergrad co-authors, as well as a score of non-academic articles. He has three active research strands that cross disciplinary boundaries. He has given nearly 200 professional talks and received an intramural award for innovative teaching. He studies the social power of language with empirical sociolinguistic and critical discourse analytic tools. He is currently writing a monograph on the fundamental political nature of humor based on the thesis that laughter is a tool of social formation.
As a sociolinguist, Santa Ana edited "Tongue-Tied: The Lives of Multilingual Children in Public School (2004), an anthology about minority language in the classroom and the community. He has also authored a dozen peer-review articles on languages in contact, language change, focused mainly on the English and the Spanish of U.S. Latinos. A critical discourse analyst, Santa Ana studies the mass media representations of Latinos. Recognizing this in his first book, "Brown Tide Rising" (2002) provides a close study of newspapers. The American Political Science Association named it Book of the Year on Ethnic and Racial Political Ideology. He continued to refine his research tools, and (with undergraduate co-authors) explored the national newspaper coverage of immigrants during the Great Immigrant Rights Marches of 2006.
Santa Ana and his Chicana/o Studies undergraduate students examined eleven speeches & 7000 tweets from Trump to establish scientifically that his administration acted with racial animus in its rescission of DACA in The President's Intent. The report was initially referenced as a footnote in an amicus brief that was entered into the New York federal district court hearing the DACA case. It was subsequently submitted as a formal declaration to the United States Courts of Appeals for the Second and Ninth Circuits, and finally was entered into evidence in the US Supreme Court in 2019.
Santa Ana received his PhD in Linguistics from the University of Pennsylvania, a master's degree in Linguistics and a bachelor's degree in Anthropology from the University of Arizona.