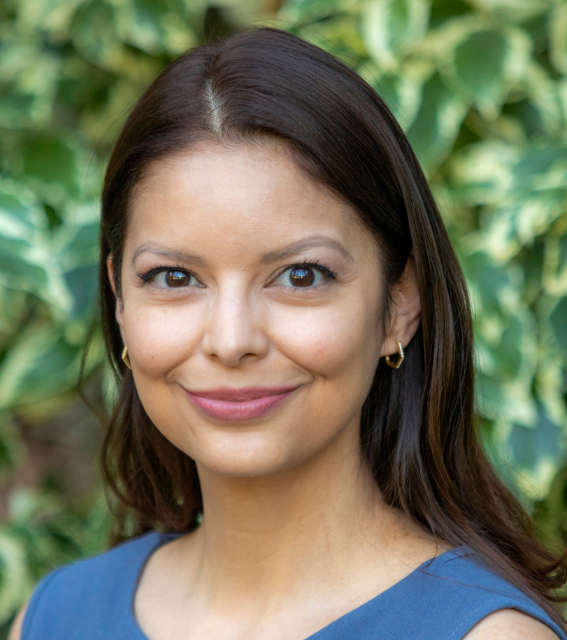 Juana (Hernandez) Sánchez
---
---
Director of Programs, UCLA LPPI
---
Juana (Hernandez) Sanchez serves as the Director of Programs, overseeing the design of leadership programs that advance data-informed governance to improve the quality of life for Latinos and other communities of color. Previously, she supported senior leaders across education, government, philanthropy, business and the nonprofit sectors in advancing policies to increase postsecondary attainment and equity as a Senior Associate at HCM Strategists and as Director of Postsecondary Initiatives at UNITE-LA.
In addition to her work in consulting and collective impact, Sanchez brings over a decade of experience in leadership training for the fields of public policy and administration. This includes managing the Hispanic Association of Colleges and Universities (HACU) National Internship Program, coordinating the Public Policy Leadership Conference at Harvard University, and helping to launch diversity outreach initiatives for Public Policy and International Affairs (PPIA) Program graduate school consortium members, including UCLA Luskin, USC Sol Price, and the Pepperdine School of Public Policy. She has further built a diverse leadership pipeline with Latinas Lead California, the only political action committee in the state dedicated to electing Latinas up and down the ballot.
A UCLA alumna, Sanchez volunteers with various campus groups to support first-generation college students and students of color, including the UCLA Latino/a Alumni Association and the Academic Advancement Program. She graduated magna cum laude with a B.A. in American Literature and Culture and minors in Chicano/a Studies, Education Studies and Political Science and earned her MPP at the Harvard Kennedy School. Sanchez has been recognized as the UCLA Rising Advocate of the Year, as a "40 Under 40" civic leader in Los Angeles County, and as an Aspen Institute Ricardo Salinas Scholar.